Hey everyone. I've been able to make quite a bit of progress on the second Brazen Claws squad. The hellblasters are all painted and bases are done. I ended up taking a fairly simple route with the plasma coils, as my intention was just to get a nice contrasting color (Striking Scorpion Green) vs a more complex effort. Again, I only did one marine without a helmet as I am still working on upgrading my facial/eye painting skills.
I'll be doing the chapter icons and maybe additional details over the next few weeks, and I've already started work on my next group... bikers! I had previously never purchased or painted bikers so the outriders will be a fun challenge.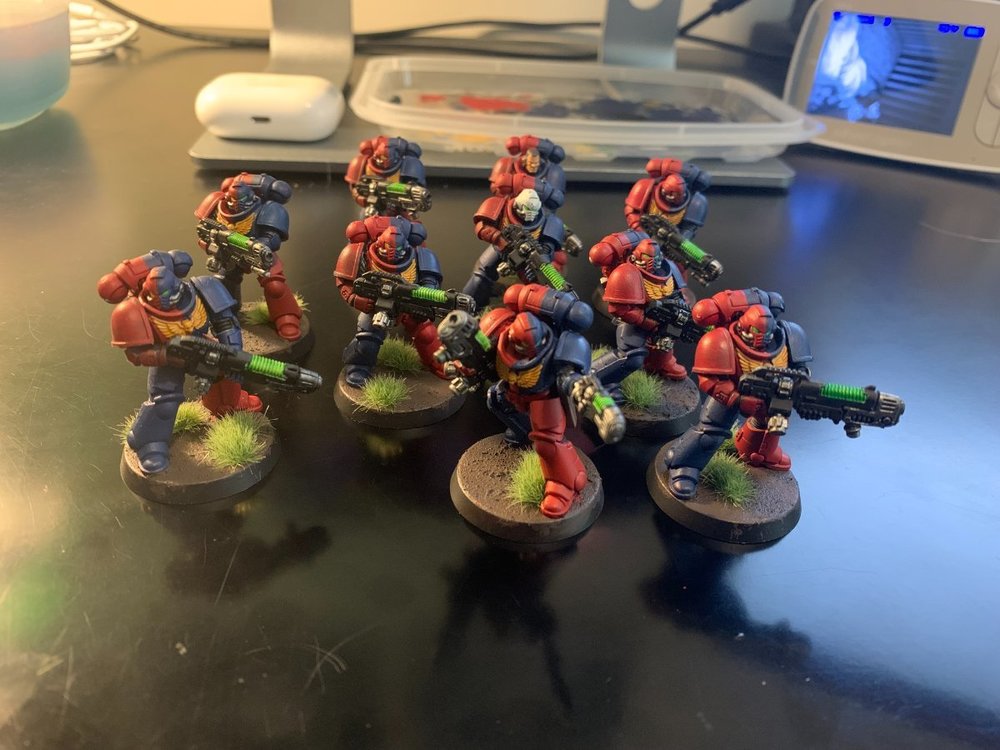 More to come there soon. Keep painting. 
Edited by deathless31491