An update! Infernus and Ancient
---
So, I haven't done a lot more build work recently (have been painting the TDA squad!) but did a little bit to finish the Infernus squad and also put together the Ancient I got!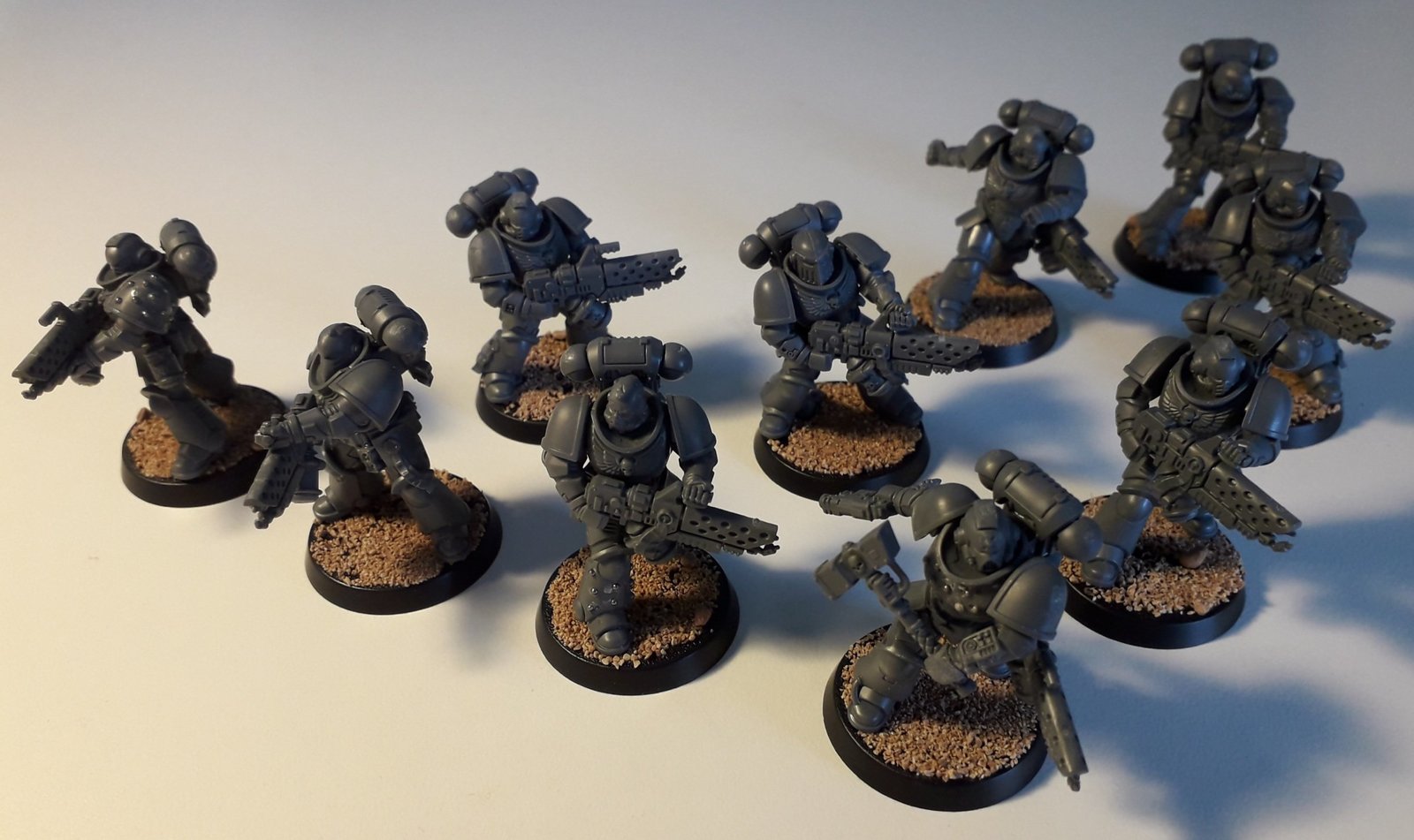 Mostly stock, but did include a few head/shoulder swaps for older gear and some extra studs. Also gave the Sgt a TH I had (obviously not a legal loadout currently, but as Infernus don't have any options it shouldn't cause any problems, just looks cool!)
Ancient: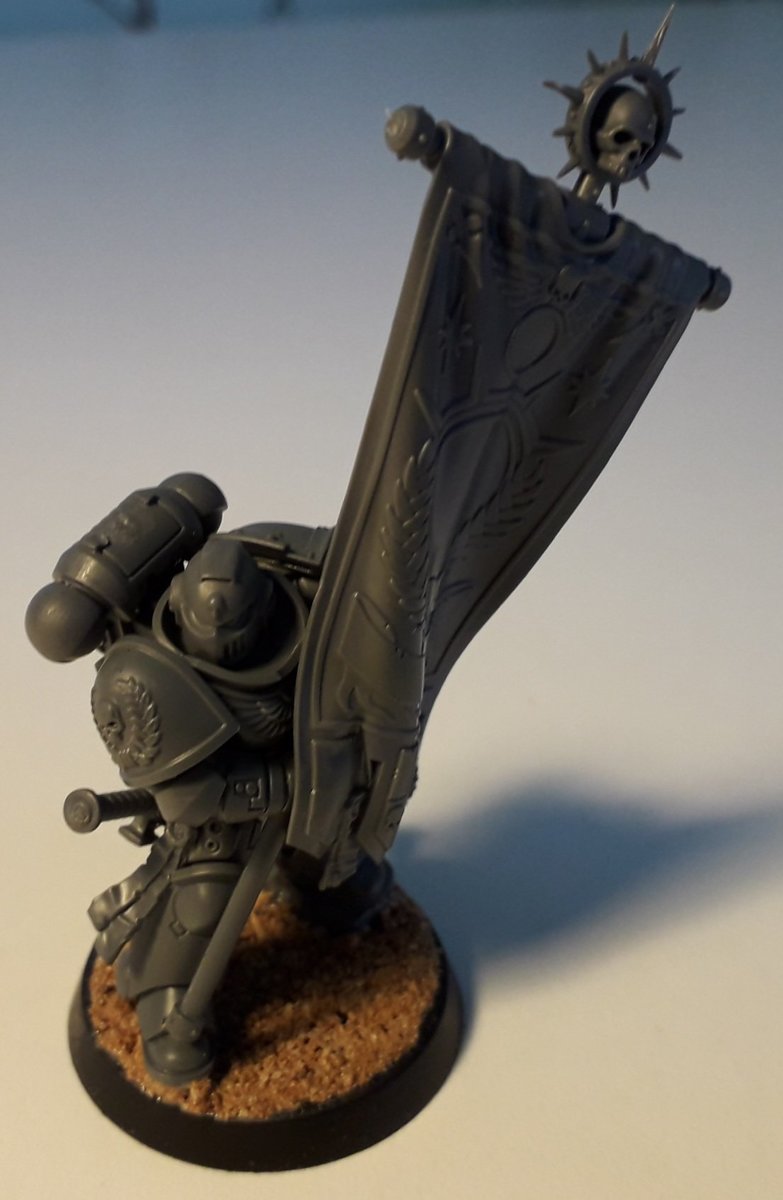 I really wanted to give him the power sword, but I preferred the two-handed pose on the banner. However, I had the sheathed sword from the Indomitus Lt. in my bitzbox, and with a bit of GS got this: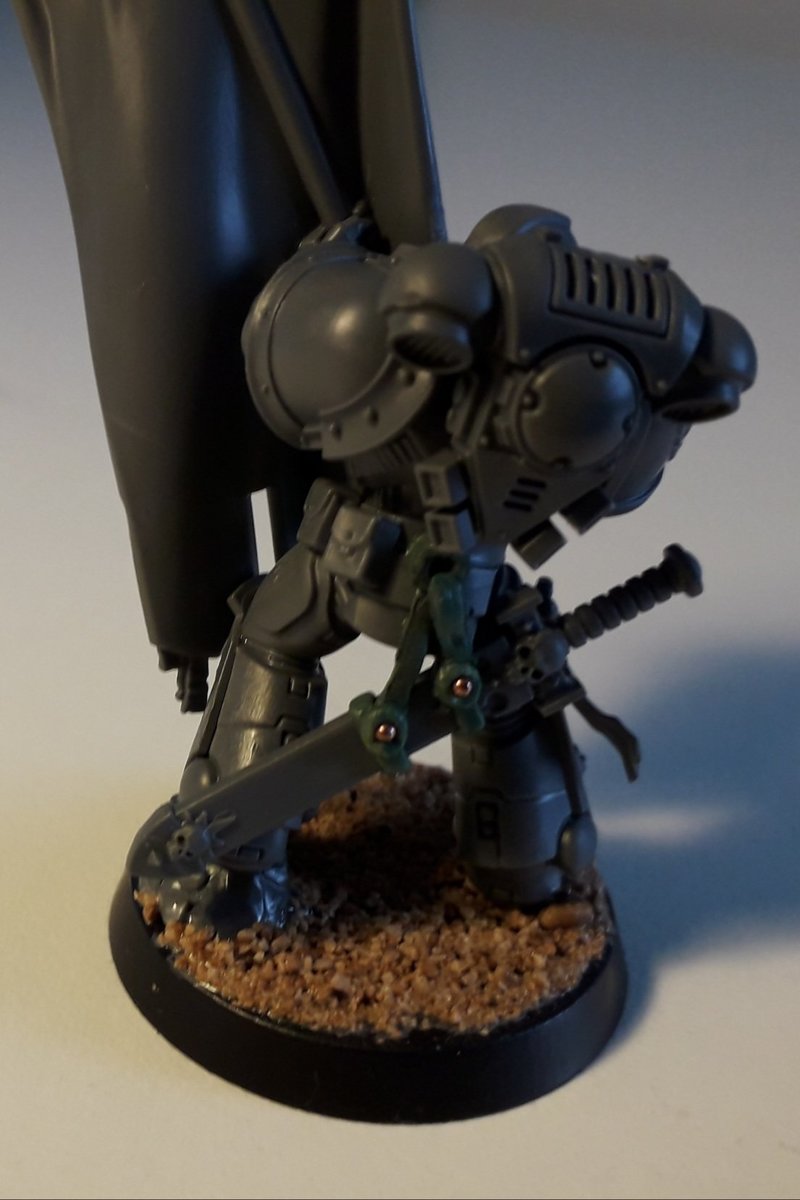 Not perfect, but I'm pretty happy with it!
Thanks for looking!