A good friend of mine wanted to create a Custodes project that looked more Knightly than they currently do. Their armour usually is all rounded and basically bigger marines, so Stormcast were perfect for the idea he was going for.
He slung me a couple of models to try a test scheme on so he can get to work on building the rest with the brief being: Silver, blue and battered armour.
I reckon I can do that! WIPS so far: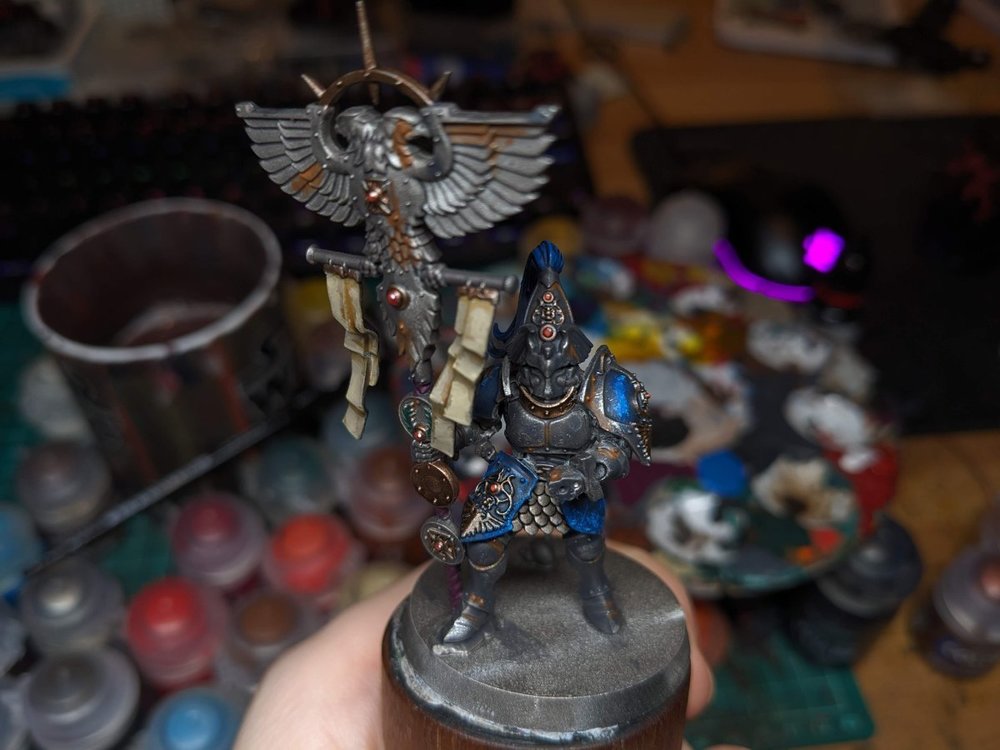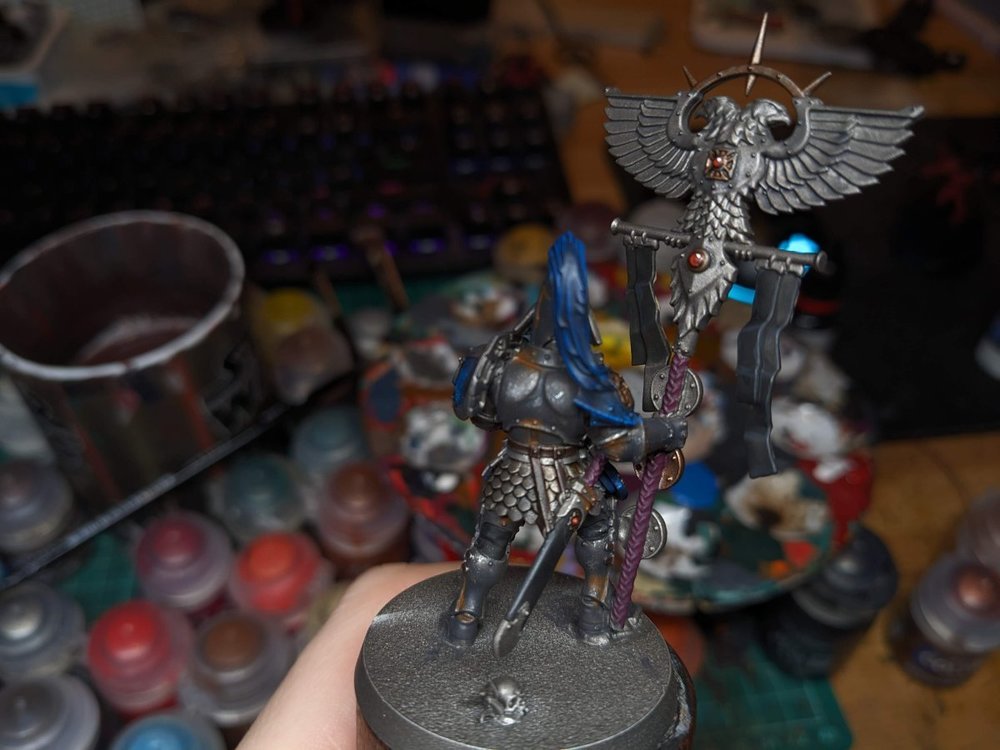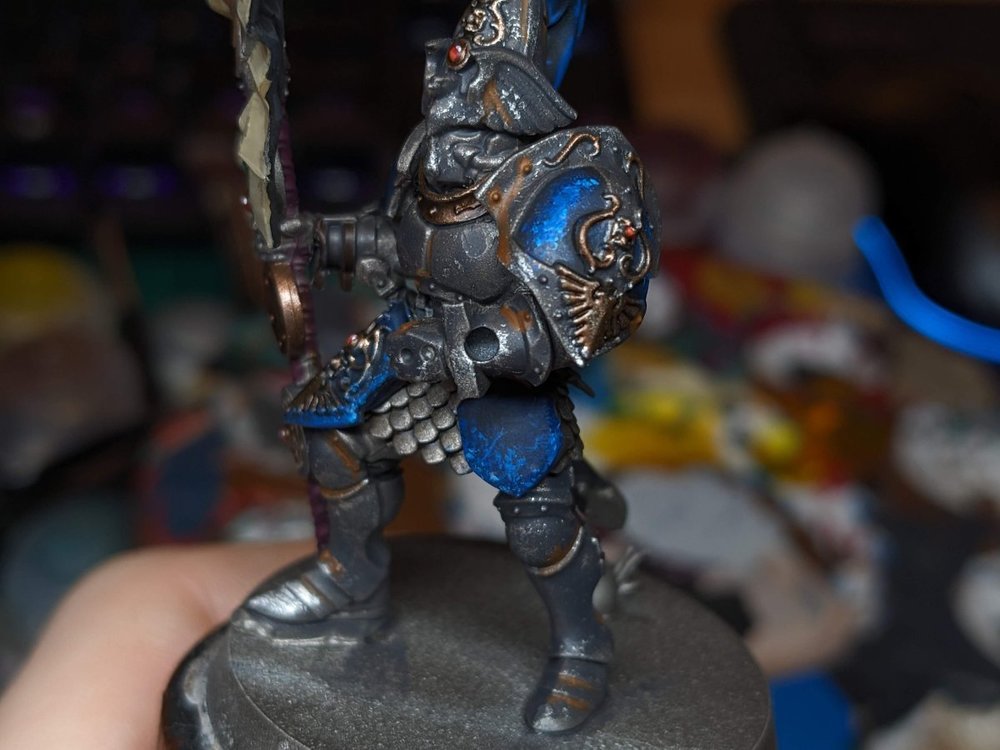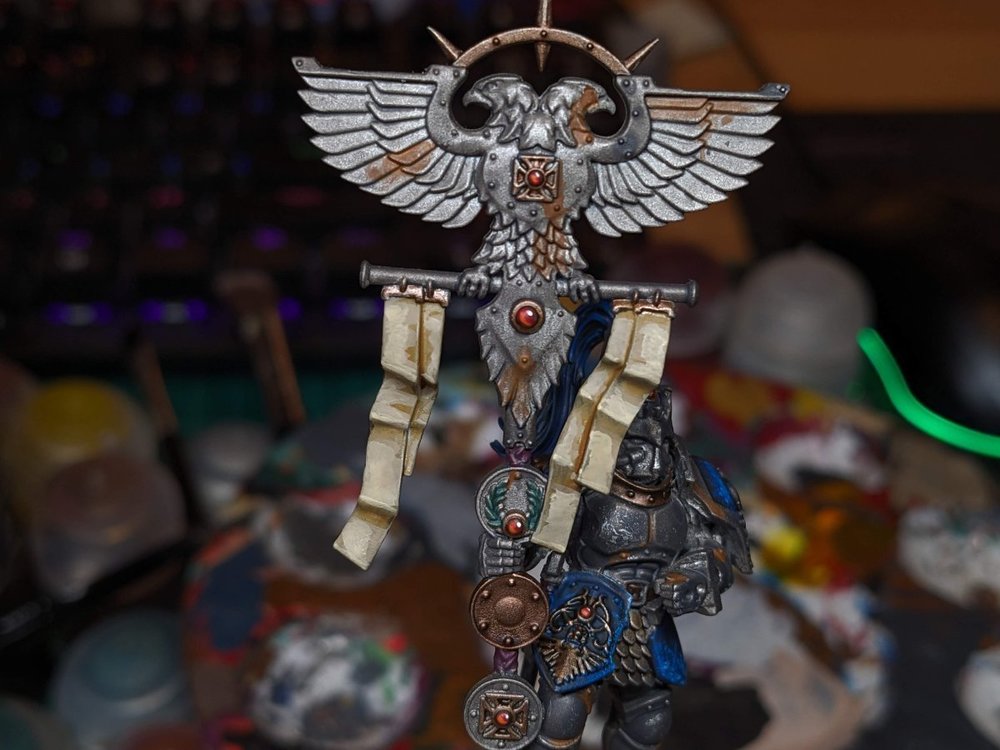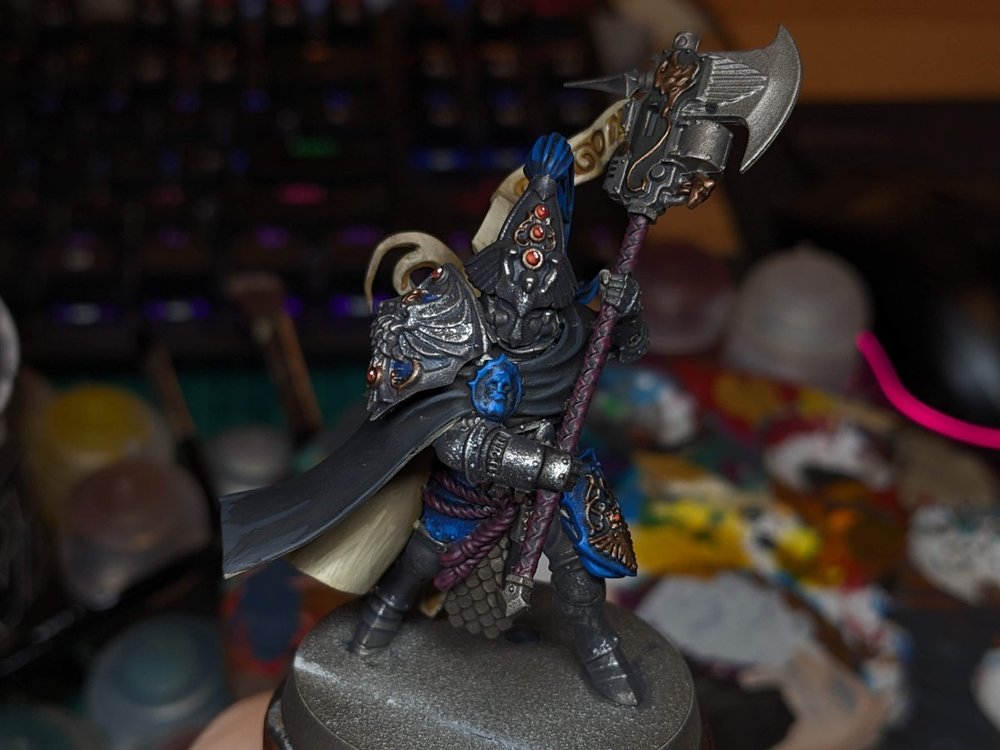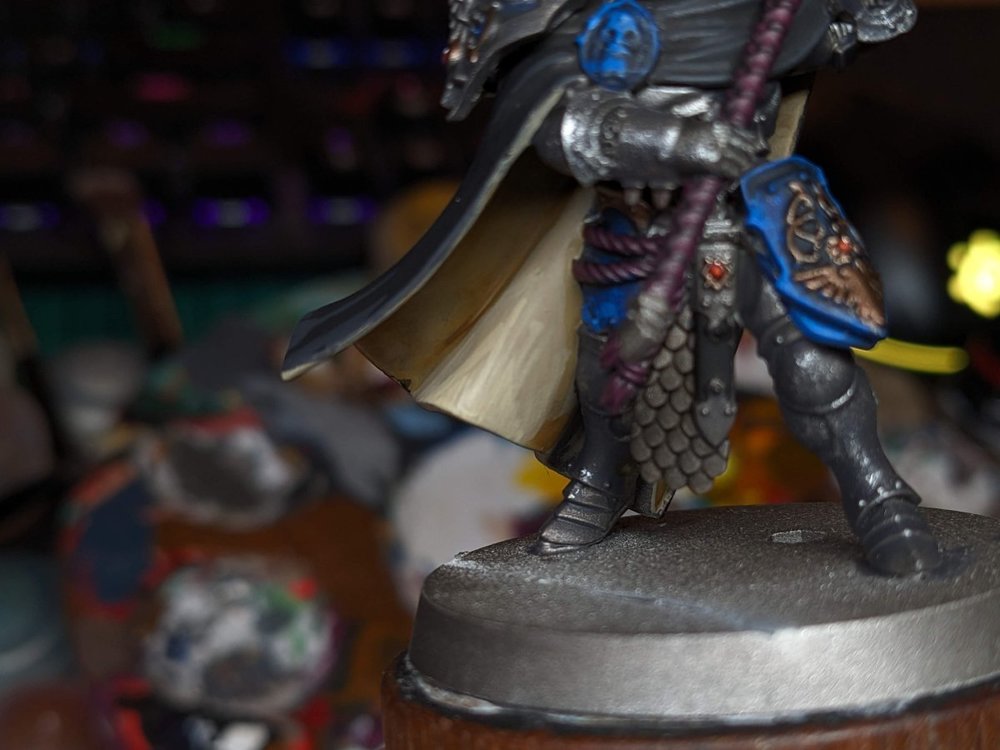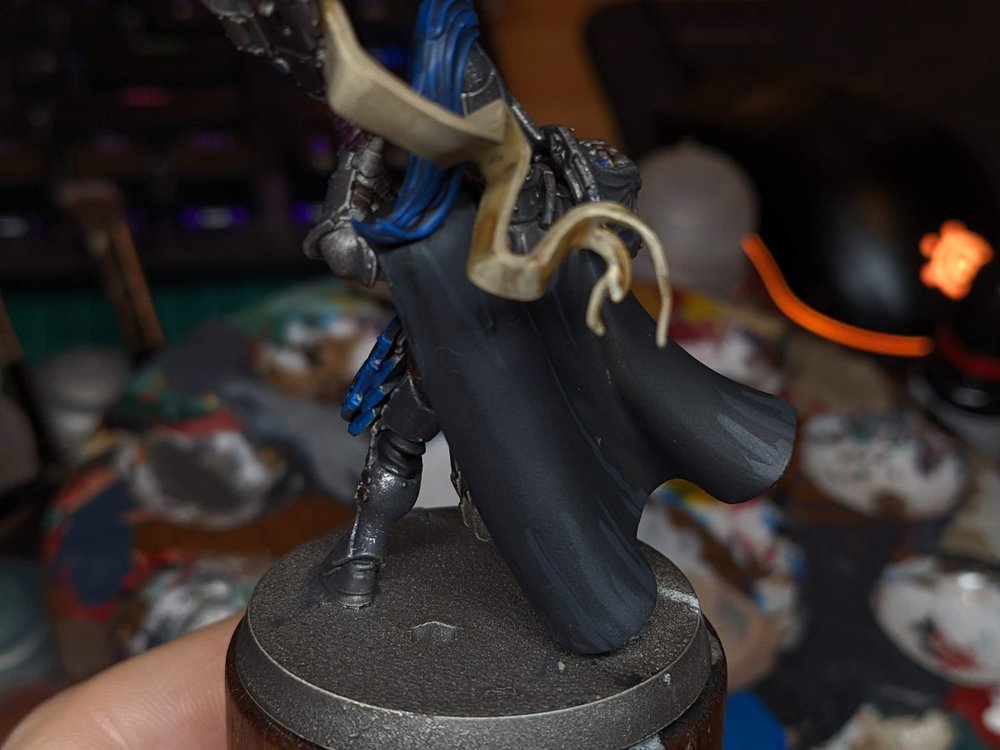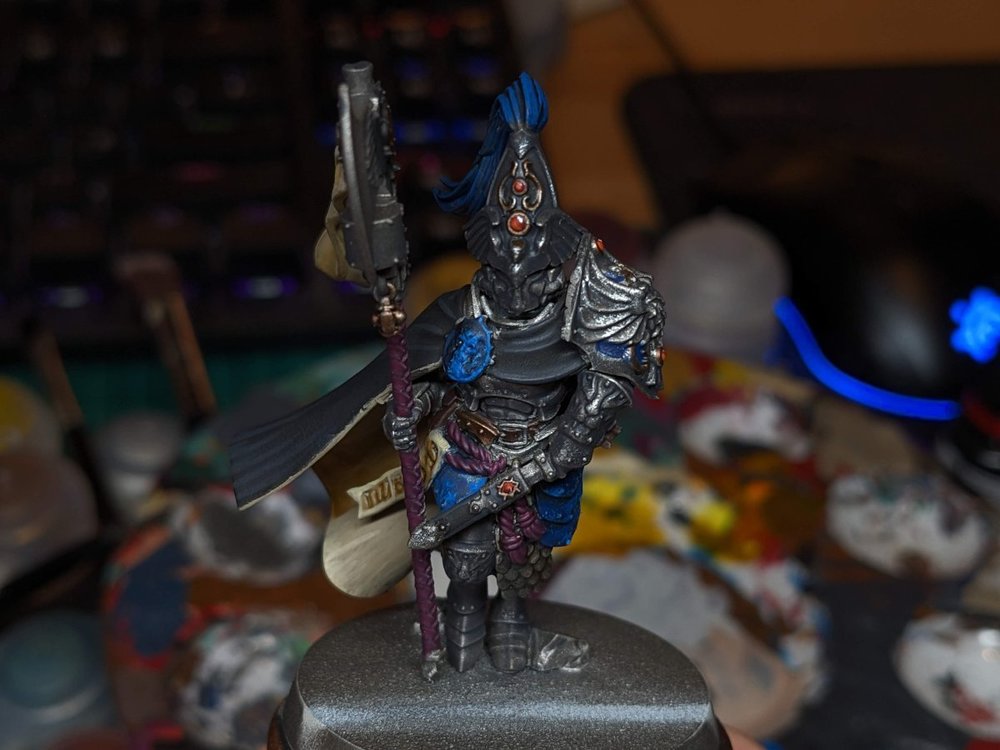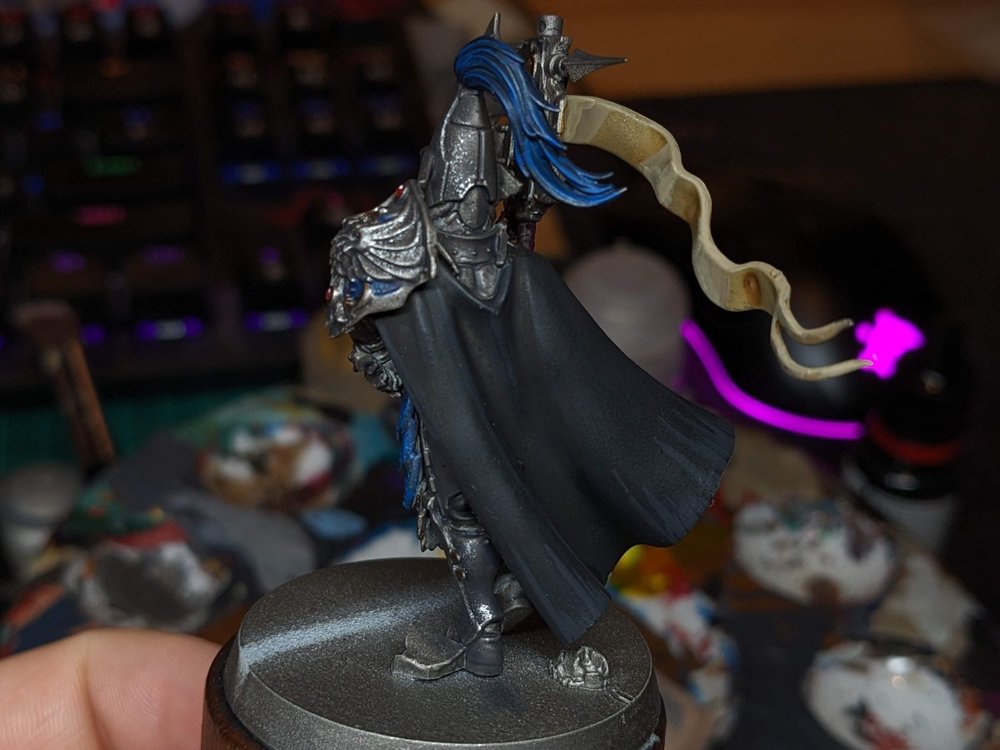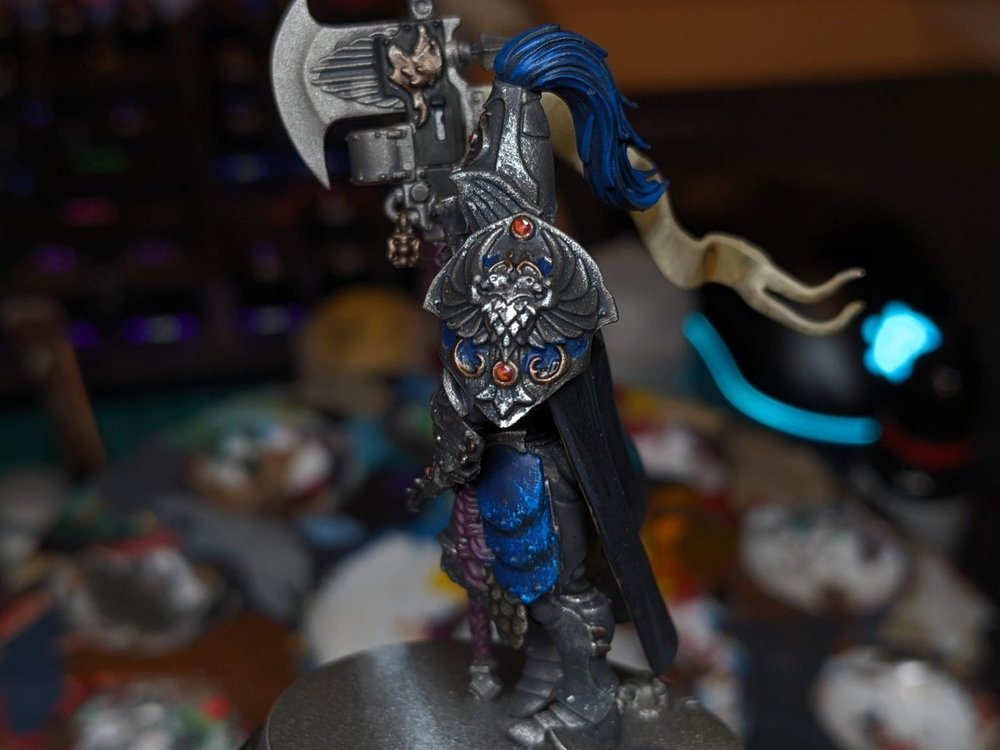 I wasn't sure if he wanted rust on all of them (turns out he does) so I only painted the banner guy with it to begin with.
I've stilll got some bits I need to finish them off but I have ideas for them. We're going with Mars bases as he's already got an army using it plus it'll make these colours pop. I'm also going to do the power weapons the same as this: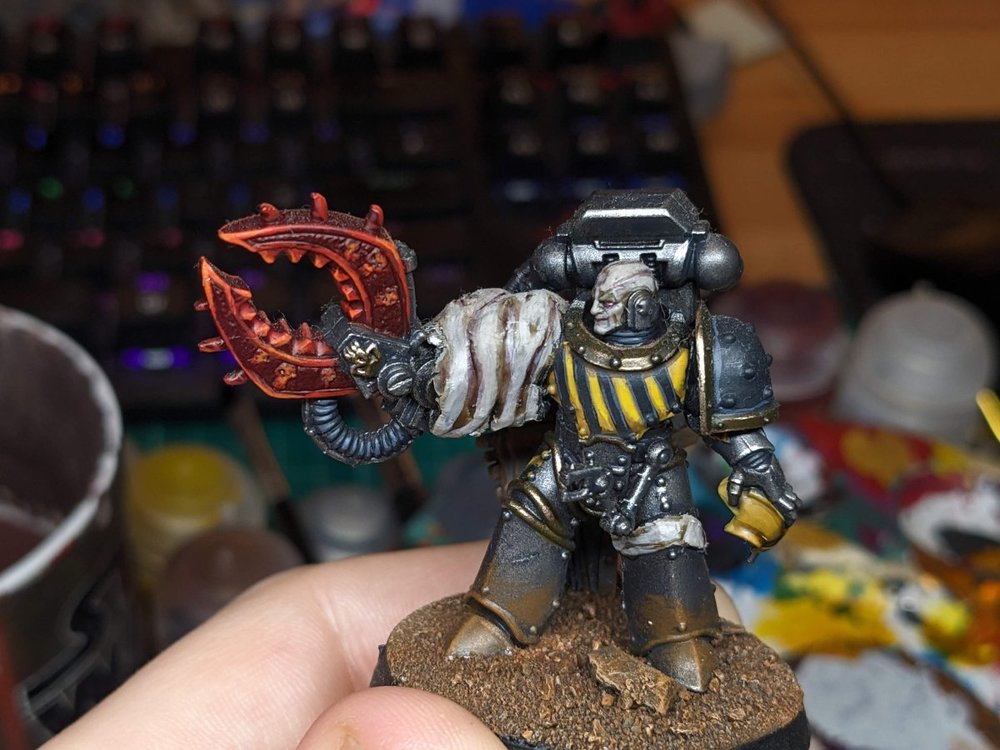 I think the red is dull enough it won't pull too much away from the blue