So after the renewed enthusiasm for AT that came from getting a game in at WHW, I've decided I need to get the rest of my titans built - so far in the pile of shame were the 2020 christmas box maniple - a warlord, reaver and 2 hounds. Lacking any larger titans, I decided to tackle the warlord first, assembling, breaking the toes a lot to try and make him stride forwards, then spraying with a lot of leadbelcher. 
Paint job at 80%, missing transfers. I didn't like how I did the checks on the top of his head (I call it Lementer-syndrome) so I repainted them white and redid them, which you can see in below images. The stripes on the knee were done freehand, the thigh pad was tamiya masking tape, while the checks were done with some nail art stencils - I am amateur at best, so I got a lot of bleed through and high paint thickness, however I touched it up with corax white after the fact.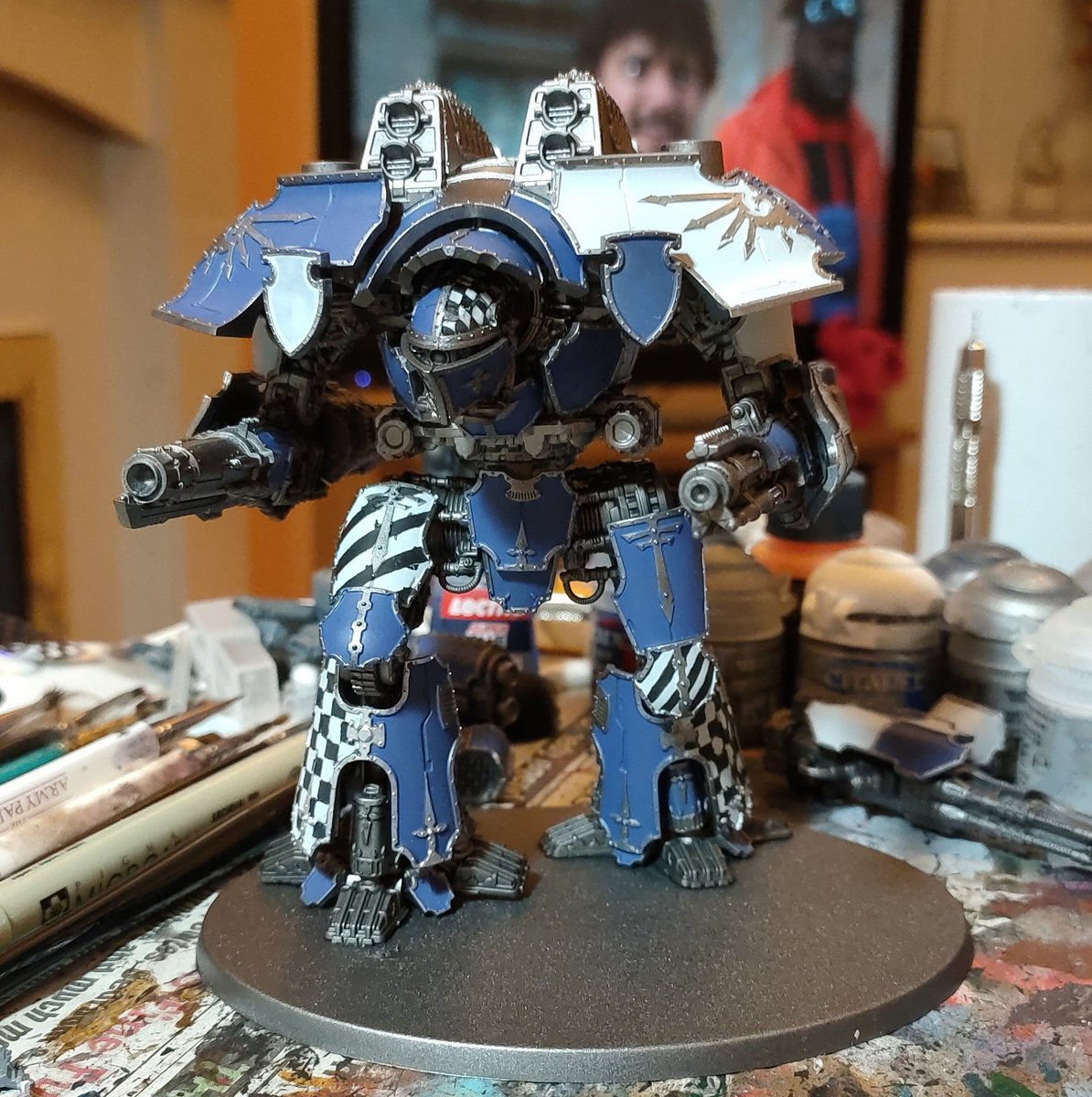 Post decals: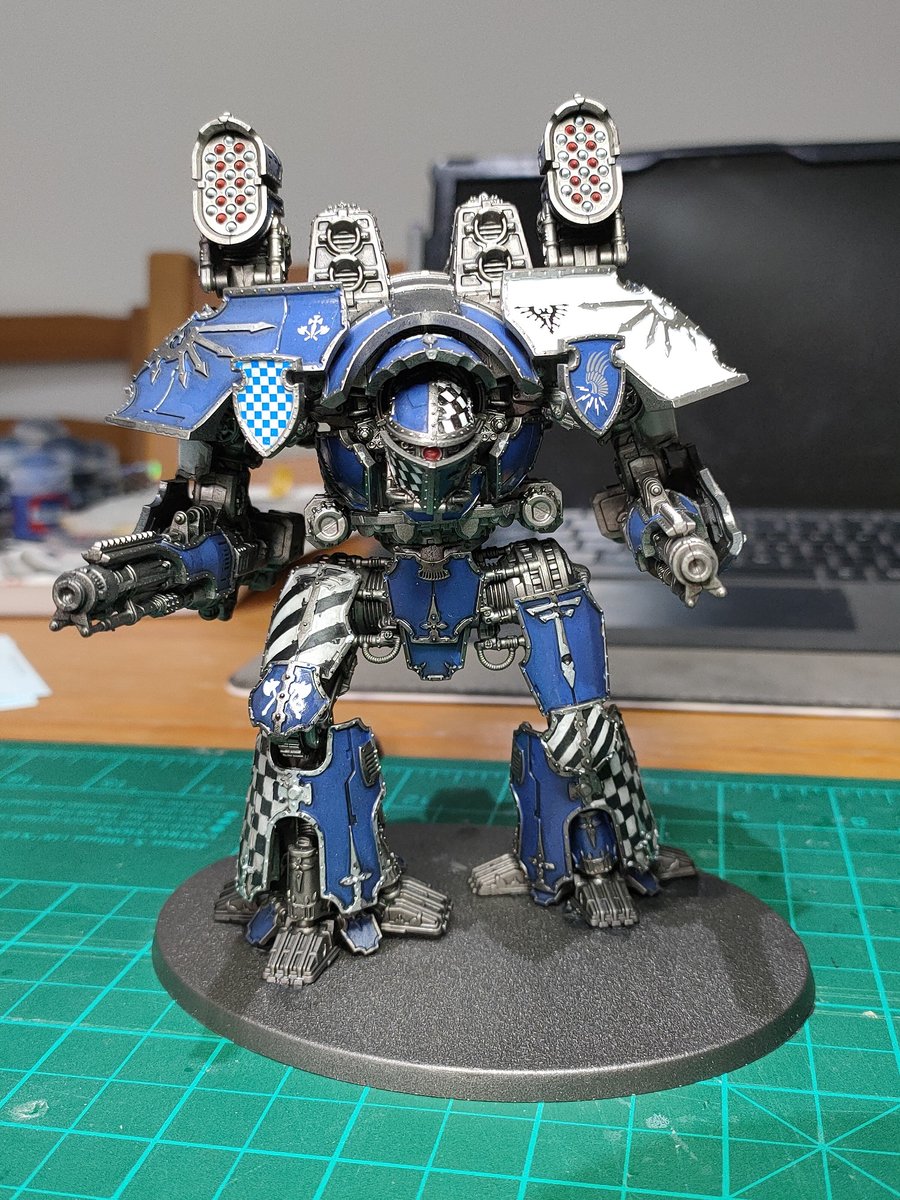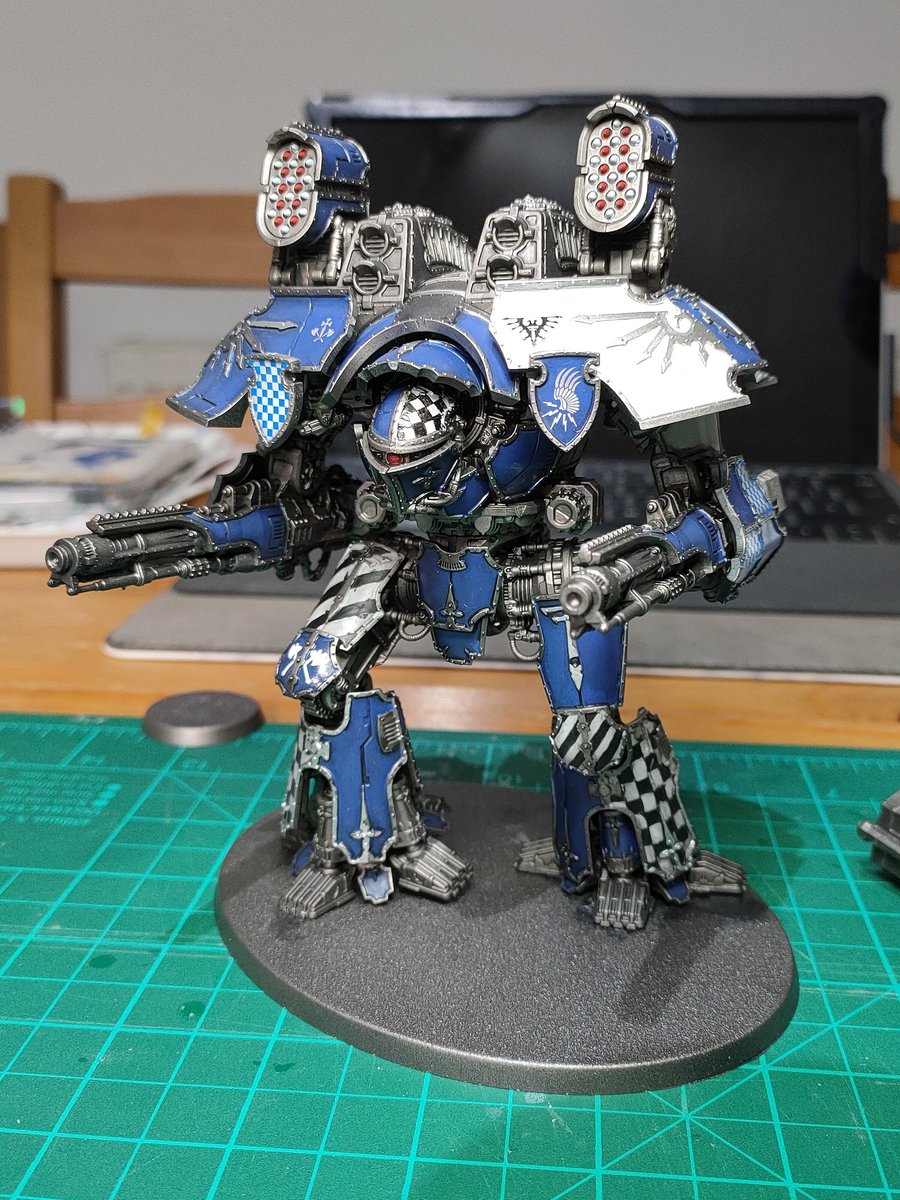 New repainted dome checks - these are now ground-parallel and look much better.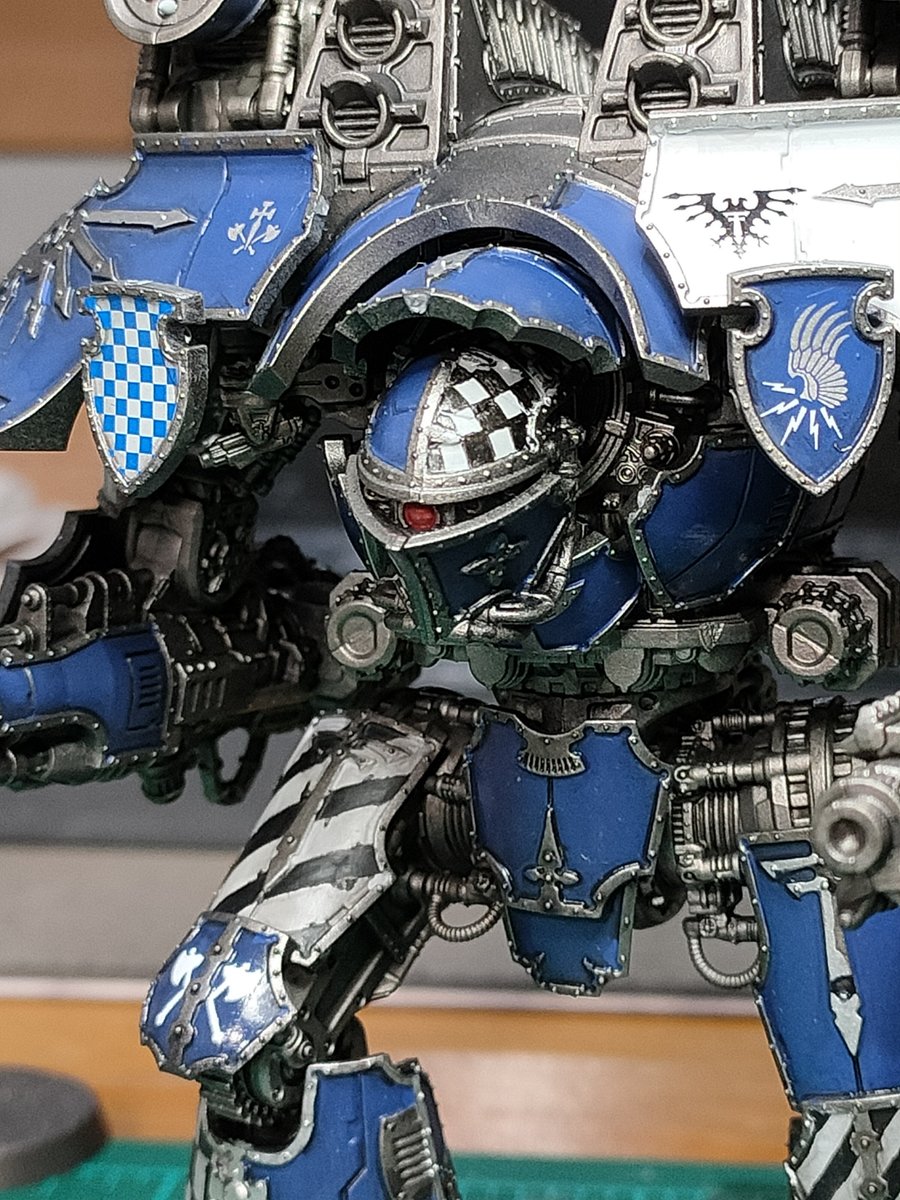 Next up will be my last reaver to allow me to make a full Corsair maniple, however he may have to wait until I get my 3k Alpha Legion list ready for April...
I also managed to sneak in a Warmaster titan before the price rise, so he's also in a box awaiting assembly, then I think that's pretty much me for titanicus! If anything, I'd get a second warlord with plasma, or another 2 reavers to have 5 total, however all the models I have will come to about 3000pts or so with weapons. 
Edited by Xenith