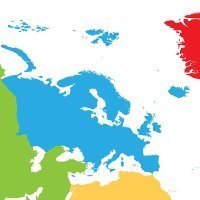 About This Club
Discussion, events, etc. for events and issues specific to the Europe continental area
What's new in this club

Rhondda Gaming Club has just finished a (casual, Matched Play) five planet 40k campaign. Each planet was fought for over a number of weeks, tallying up the VPs from each faction, with the highest score claiming the planet. The winning factions were as follows: Genestealer Cults Blood Angels Blood Angels Necrons Necrons ... who knows what will happen next? In November there will be a mini tournament using the missions from Warzone Nephilim and in the meantime, there will be the usual spread of 40k, (non B&C appropriate games), and we should be giving the 30k rules a run out. Perhaps I'll see you there?

I'm from St Neots, a few miles outside of Cambridge and we have a small gaming cafe/shop here called GamesHub. Only small for the moment but they are running small fun leagues (soon with split divisions) for 40K.

Sunday 1630 onwards. Thursday 1800-2100.

Hi all, Our club is having it's annual show. Lots of participation/demo games for various genres. It also has a good number of traders there selling warhammer (new and 2nd hand) as well as other genres. There is also a large bring and buy stand where you can sell your unwanted items and normally pick up a good selection of warhammer bits too. 40k is very prevalent at the club (with all levels of players from those who attend tournaments, to casual players, to complete novices), and we'd love to welcome new members if you are in SE London and want to drop in to say hello, see if it's for you. http://www.selwg.org/selwg-show-2021 https://www.tickettailor.com/events/selwg1/560199/# Confirmed Traders ABC Brushes Battle Foam Battlezone Miniatures Blotz Brigade Models Cerberus Studios Clive's Diecasts and Plastic Kits Colonel Bills Conquest Games Crooked Dice Cuirassier Books Dave Lanchester Books DMB Games Elite Wargames and Models Geek Villain Great Escape Games Ground Zero Games Harps Corp Ltd Helion Publishing Infinity Engine Instant Armies Ironclad Miniatures Iron Gate Scenery Last Man Last Bullet M&C Model Painting Magnetic Displays Mili-Art Northumberland Painting Service 1.72 Models Parkfield Miniatures Paul Harrison Paul Meekins Books Plastic Soldier Company Products for Wargamers Rogues Gaming Sammy Scenics Scarab Miniatures Sgts Mess Sheppey Models SHQ Miniatures Stonewall Miniatures Tablescape The Last Valley The Pit Gaming Shop The Sleeping Dragon Hobby Shop Tiny Wargames Troll Trader Too Fat Lardies Wargames Foundry Warlord Games

A very late reply and it's a bit out of my area but there is Tanelorn Wargames Club (Home | Tanelorn Wargames Club (wixsite.com)) Or if you are happy to go into central London there is the London Warhammer gaming Guild (The London Warhammer Gaming Guild (London, United Kingdom) | Meetup) You can also always get games at Darksphere (Waterloo) or Badmoon Cafe (London Bridge) - both central London. My club is SELWG but we are based in Catford (SE London), so is south of the river and a bit out of your way for Friday night gaming.

Still bummed I didn't manage to catch you during your time here, Xen. Hopefully we can meet at WHW later this year/next year. :tu:

Cost of living in Switzerland is one of the highest in the world. Sweden is pretty similar, though I think a bit cheaper than Switz. As Dos said, there's only a few places in the country that sell GW stuff, one store in Bern used to sell at ~200% GW retail (because they could), I think until they folded and went under new management, who reduced it to ~115% of GW retail to account for currency fluctuations, having to pay in EUR, import, central Bern rent, etc. I recall start collecting boxes were about 89 CHF (~£69) when they were £50 RRP and ~£40 from a third party in the UK. It's generally ok however as salaries are increased similarly. That said, there's a great group and community there, who I didn't get to meet all of when I was living there.

Prices are either roughly the same or higher than what GW asks for in their European Euro-priced shops. Random example: Escher Gang box costs 34€ direct from GW, 41.3€ from my local here in Geneva, and 35.7€ from two retailers that are set up elsewhere in the country.

Hi I'm from Jealousy ... of all you guys living in and around Swizerland !! , i visited there years ago and loved it, What a life eh living in Switzerland & playing 40K I asked in another post about the cost of 40k in Sweden & Switzerland compared to other parts of Europe... is it more expen$ive or the $ame ?!... Cheers, Mithril

Welcome! I know of a few people who live in Zürich but aren't on the B&C. PM me if you're interested in contact info. :)

nope. but I am from scandinavia, so we have the same descent I guess. finding people from iceland is not easy bc iceland is so small, you would have better luck finding a needle in a haystack, hahaha nah just kidding.......... xD ive been to Iceland once...... It was...... small. but very special atmosphere. ive heard people say that icelandic people are a bit.... crazy? a bit nuts? is that true? xD not in a bad way tho :D anyway, cya around.

Hi Everyone, I'm from the UK, but currently based in Zurich. I've got some HH 30K models with me here. Although I'm sure I could also be persuaded to start something new depending on what's popular here. ;) L.

Sons of war meet on wednesdays at the scout hut on flamsteed, between 6.30pm and 10.30pm, nice guys, very competitive, very 40k orientated (do play other things as well though). 2d6 lodge meet at the netherhall school (queen ediths way) on a friday between 7pm and 10pm, they play everything. There is a also a decent club in Huntingdon at the montagu club on a thursday. plus i work/game in cambs too :)

Hey just wanted to mention that the English speakers 40k group has grown into a pretty big all around table top game group with plans for a proper club space sometime after the plague subsided. I'm not sure about advertising so feel free to PM for IG and Dischord(since that expires anyway) links!

I live in Moreton in Marsh which isn't too far from Oxford. I'm willing to travel for a game or two

Hi everyone, I've been a long time lurker on the forum, not having posted much. Just recently I moved to London, the Stratford area, meaning I lost my gaming group that I'd known for a long time. I'm essentially looking for a new group I can start chatting to (discord, fb, anything) and get involved in so that when lockdown ends I actually have people to play the game with? I'm more of a beer and pretzel gamer, with a small custodes force being the only thing that survived the move with me. I've not played any 9th, played a bunch of 8th. Not the most outgoing person and a bit not so confident especially with rules etc, but I'd love to get to know new people and the like. Essentially anyone that's up for friendly games please! This whole thing is a bit nerve-wracking for me. I know there's a bunch of fb groups and so on but I'm more looking to start talking to someone especially before meeting them for a game etc so that I know we're similar in the way we view games? I'm scared of like, arranging a game with someone random from a fb group and ending up facing someone that is a bit stricter and unhappy when I don't know the ins and outs of the rules etc! Also I hope everyone is staying safe during this lockdown!

Kill Team could be interesting !

Hey Lads, A bit late to the forum post, Im from Switzerland as well, so count me in for any events, usually hang around Zug/Zurich area but currently in Lugano. o7

Just moved to Wiesbaden from the US and looking at getting back into 40k and I'd love to find a local store/gaming group to get some games in. I left most of my armies behind and all I've managed he s to bring is my DW. Anyway, love to know where I could go for games! I also play X-Wing too if anyone plays that or knows a good place to get games in. Thanks! Ich spreche auch ein bisschen Deutsch, aber habe nicht ich in viele jahre gesprochen. So please forgive my terrible German above lol. Going off memory a bit

Also check out GamesKeeper on the Cowley Road - once lockdown permits of course.

I came back to the game last year and was also surprised to find all the old forums where closed or dead. Going to your local store seems the way to go, especially if you don't have facebook. but if you wanna meet up to play I would be up for that. I'm from Utrecht, 30min from Amsterdam.

Anyone still following this thread? Would like to start playing kill team (and, at some point, proper 40k) when this virus-thing is over and/or quarantines measures have eased up a bit.

Warhammerfest cancelled: https://www.warhammer-community.com/2020/03/16/warhammer-events-cancelledfw-homepage-post-1gw-homepage-post-1/

New info today: https://www.warhammer-community.com/2020/03/01/new-events-and-warhammer-fest-revealsgw-homepage-post-1fw-homepage-post-1/

Brilliant - thanks. Summertown would be extremely close to my work place so potentially very helpful. Was trying to avoid playing in stores if possible as I've had a few bad experiences over the years.