Having finally acquired a 3D printer- to be exact an Elegoo Mars 3 Pro- I've been having fun testing it out. I've done three prints so far, the first being the default rook models, followed by a few Tyranid things from MyMiniFactory, including Hive Delta's free Carnifaux body (which is awesome!).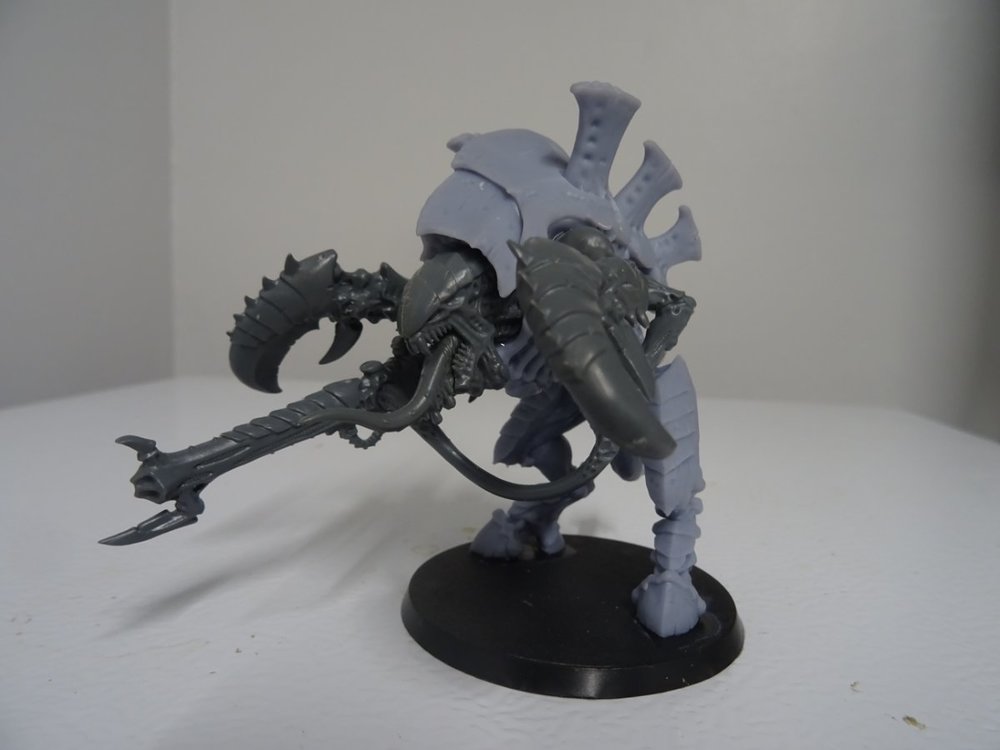 However, I was itching to try and print something I'd made myself, so I went a bit mad and sculpted up 5 'niddy beetle wing sets in the span of a few hours. I then printed 4 of them (one was kaiju-sized and would take 7 hours to print!) to test them out. And they worked!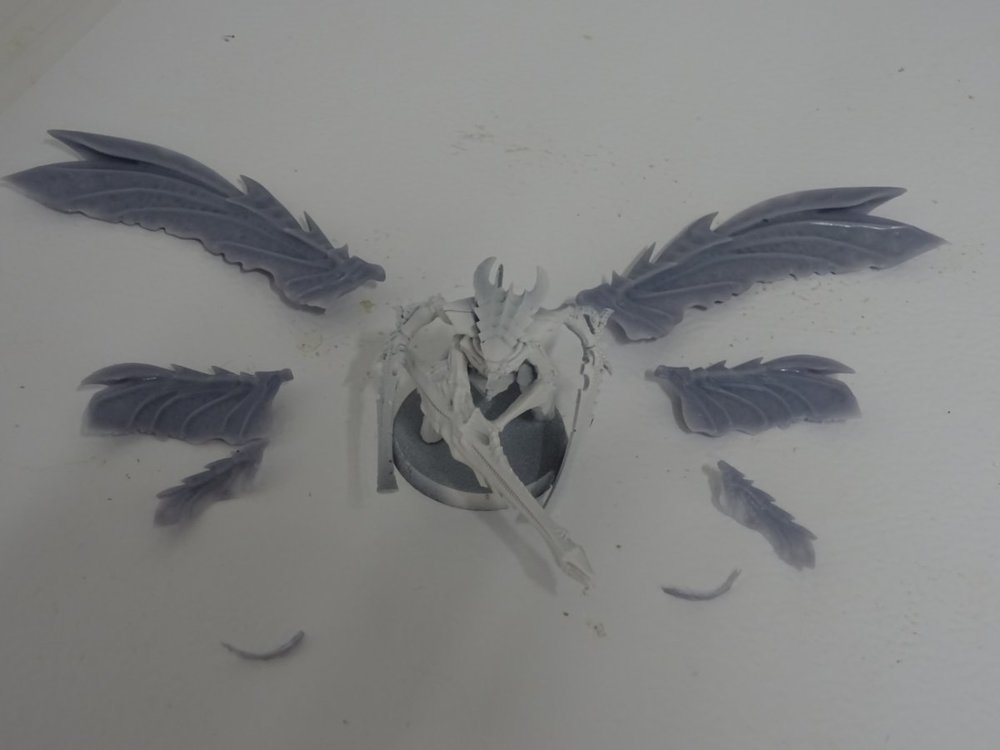 The second set down I hadn't appreciated how small I'd scaled them, and for shrikes would need scaling up a bit. Also the bottom-most pair which were intended for rippers (yes, those are actual printed pieces!) are far too tiny for use on game pieces, though I reckon for a display model they could be fun.
Anyway, I'm really pleased with how these came out, and I'll definitely be modelling up more bitz for printing. I want to distribute them too, so I may be setting up an MMF store soon...watch this space!