Did someone say new army?
---
Well, it didn't take that long for me to add another project 

Here's the first mini for a burgeoning Solar Auxilia force.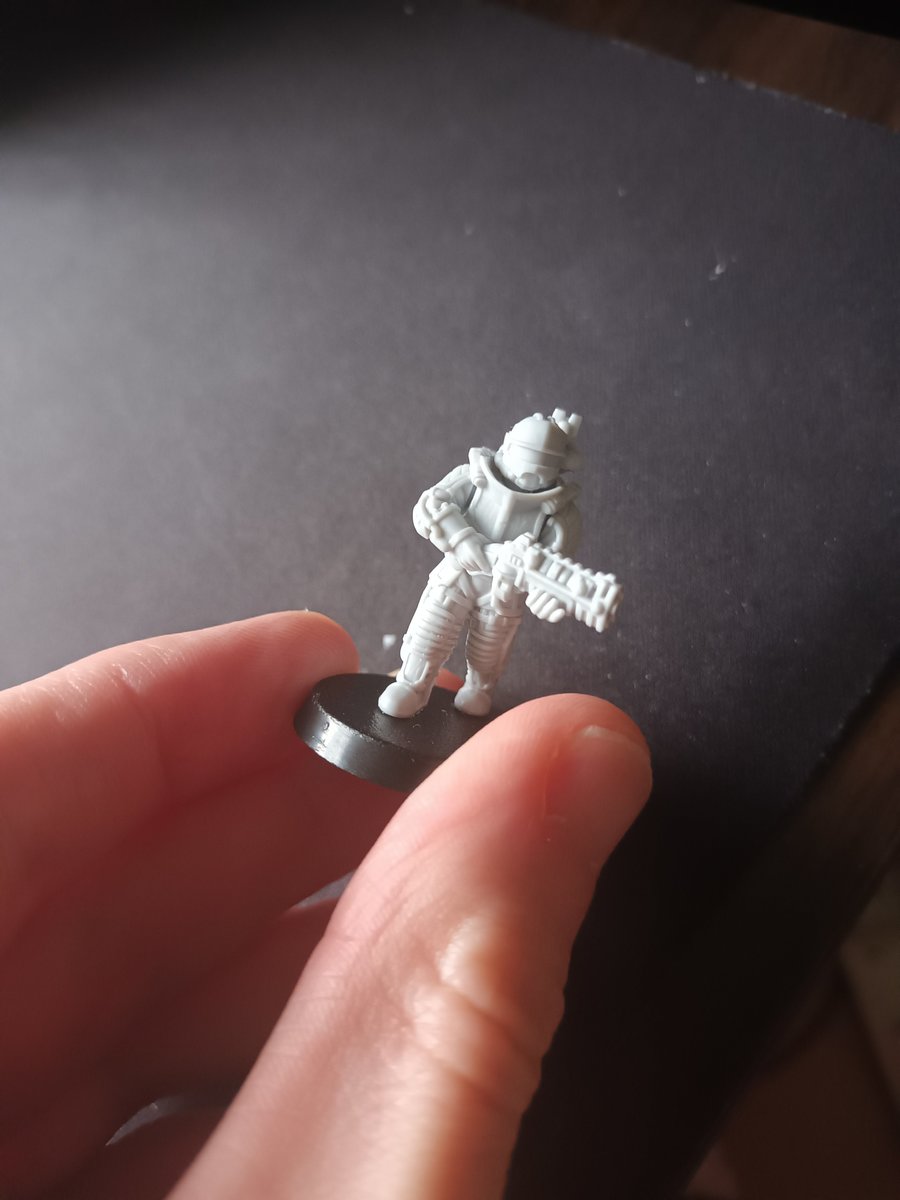 This is a plasma gunner for a companion section in the command tercio, the antenna behind his head is from the vox interlock.
Parts list (all Anvil):
Gothic void torso (plain back)
Field radio
Gothic void helmet
Void suit arms (rifle stock)
Ion rifle
Void suit legs
Edit: Spelling. 
Edited by Harrowmaster